So I feel like king of the nerds thanks to my new skins.
Hit a tech event with them and had more visitors then the other 4 at the show.
[Update:The 2nd custom skin comes in. Cant say enough about GPOP.US. Matches brand perfectly]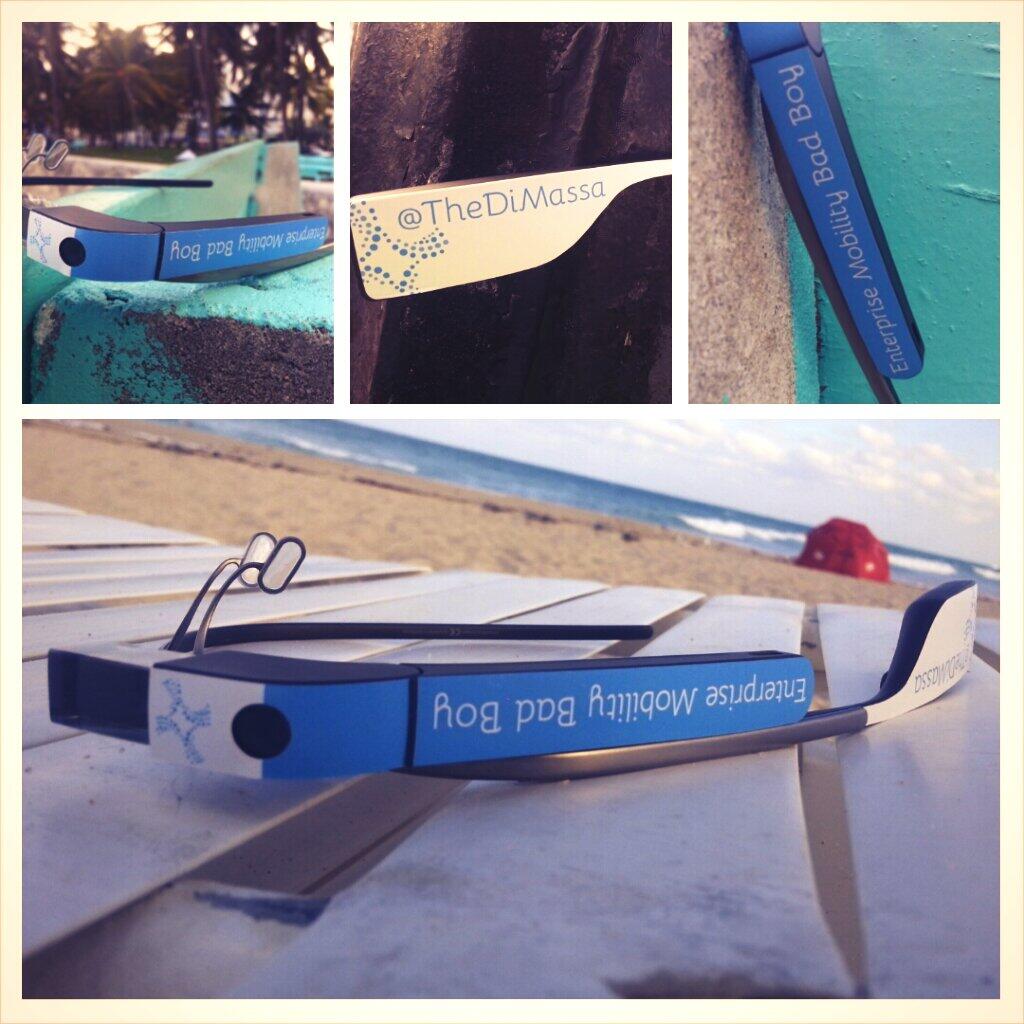 Recently, I came up with the term Glass Mugged. Which means you cant go 5 feet with out someone running after you to play with Glass and ask questions. Thank god for Screencast! ..And a big apology to my Key West Scuba diver, who EVERY TIME someone chucks on the Glass they accidentally Google Hangout Video call him. Sorry Brian.
So these skins are cheap, fun and supposedly easily removable.
Standard Glasshole style. I mixed 2 Google Glass Skins and make the joke: Business up front (sleek carbon fibre) and party in back (blue circuit board on the side)
Learn more at Gpop.us or Follow David Lee on Twitter.